It's time to get excited for the World Cup. No, not the soccer kind, there's a little while longer for that. We mean the world's fastest mountain bike riders. Round 1 of the UCI Downhill World Cup Series is now only days away!
This year's series takes the riders to a mix of old and new venues, with the first race taking place in Croatia on the 21st & 22nd of April.
Our Athlete roster has increased considerably for 2018. We have even more riders at the top level choosing to use WD-40 BIKE. And we're so pleased to tell you who these are ahead of round 1.
Danny Hart – Our global ambassador is riding for a new team this year (Saracen) but Danny was very clear with us and his new team that he wanted to continue using our products as part of his preparation & maintenance regime, to ensure the results he is capable of keep on coming. Danny started riding our products back in 2016 when he went on to win his first ever World Cup race. And then went on to win 3 in a row before also winning the World Championships. The first round is rumoured to be very rocky and technical – right up Danny's street.
Santa Cruz Syndicate
The biggest news to hit the cycling press was the fantastic decision taken by the legendary Santa Cruz Syndicate team. They've decided to move to WD-40 BIKE products for 2018 as they look at every single detail of performance for the new season. We are delighted to say that we have the G.O.A.T Greg Minaar electing to use WD-40 on his bike alongside team mates, Luca Shaw, and Loris Vergier.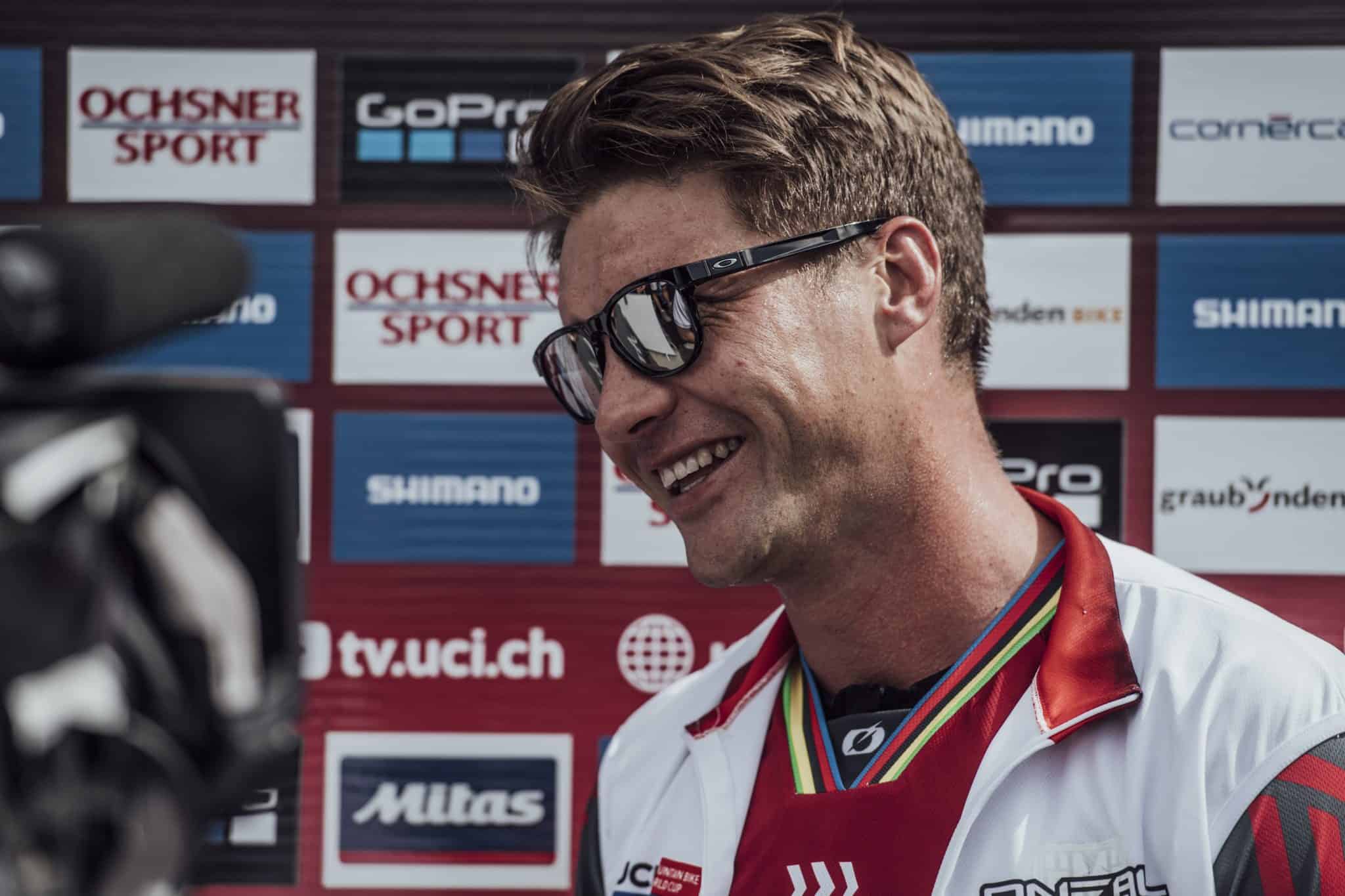 Bernard Kerr
Finally, but by no means least, our most recent signing – one of the coolest and most stylish riders downhill racers on the planet – Bernard Kerr. Bernard is a regular invite to some of the world's most elite races around the world because of his incredible ability in the air – but let's not forget he's also capable of achieving podium positions on the world's toughest downhill courses. This guy looks good on the bike and goes fast! The most perfect set of ingredients for any world cup racer! Welcome to the team Bernard!
We're now only days away from Race 1 of the new season. And we cannot wait for the action to unfold.
Watch it LIVE on RedBull TV