UCI Downhill Word Cup – Round 7 La Bresse, France
This weekend was the final chapter of the 2018 UCI Downhill World Cup season with plenty still to play for. Danny hart was looking for a strong finish.
The track looked interesting with plenty of loam and roots. It wasn't as steep as some other tracks but by race day would end up being one of the most challenging. The conditions were less than ideal with torrential rain affecting both the qualifying and the finals, making the course super slick in places.
Danny was coming off a great weekend of racing in Canada with a 3rd place finish and was looking to maintain this form going into the meeting in La Bresse. Amaury Pierron had already secured the overall World Cup title at the last race, but the hunt for second was still a tight battle between Danny, Loris Vergier and Troy Brosnan heading into the weekend.
Danny had a strong qualification finishing 15th and was hoping to improve on this in the finals. He started strongly but unfortunately a couple of small mistakes thwarted his chance of dominating on the day. This meant he finished in a creditable 7th position. A great effort in what were some very tough and wet conditions. This result meant that Danny managed to achieve an overall finish of 2nd in the World Cup standings. A top 2 finish for the season for Danny is an outstanding achievement and he has showed grit and determination all season to achieve this result.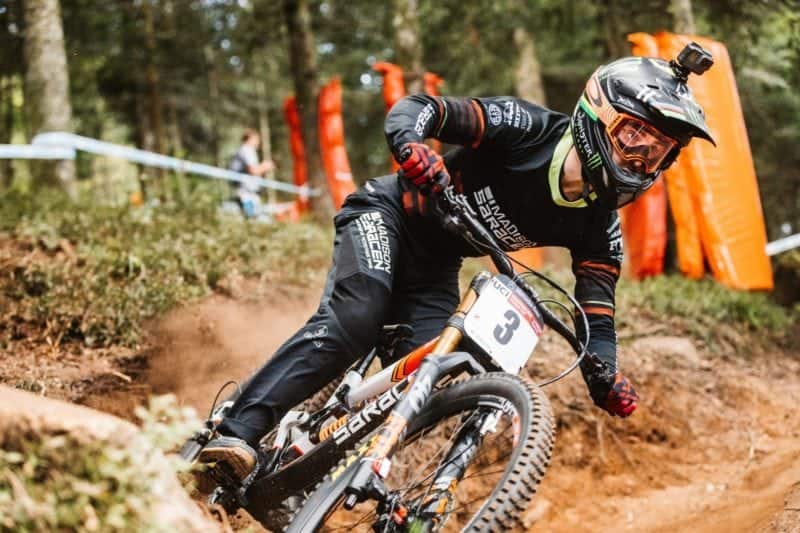 Race Results
1st – Martin Maes – 2:26:841
2nd – Gee Atherton +1.391
3rd – Brook Macdonald +3.125
7th – Danny Hart +4.738
Championship Final Positions
1st – Amaury Pierron – 1178 pts
2nd – Danny Hart – 884 pts
3rd – Troy Brosnan – 860 pts
You can find out more about Danny Hart here on the WD-40 Athletes Page or visit his social feeds to view some really cool content!
Did you know that Danny Hart uses WD-40 BIKE products? Find out more about the range here!