This weekend saw very wet conditions at Donington Park for the start to the 2018 season of British Superbikes. It was Mason Law and Alistair Seeley's debut races, which was a baptism of fire for the duo due to the terrible weather.
Law was a rookie to the field, with this being his first round since moving up from Superstocks to the Superbikes series. It was made incredibly difficult for him with the conditions, but he persevered and delivered a consistent position on the board.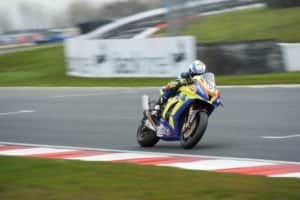 Free Practice 2 saw him finish in 16th, which was the best result for the day for Law. During Qualifying he was in deep competition with the other rookies on the field, where he set himself into 22nd position. He worked hard in gaining ground back to finish in 20th for his final race, before unfortunately having to pull out of Race 2. The team took the decision to change to wet weather tyres and then the sun decided to appear, which caused challenges for Law.
Seeley didn't get off to the greatest of starts with 46th in the Free Practice 1, but outstandingly clawed it back to 3rd position in Free Practice 2.
He was on course for a podium finish during Race 1, but had to finish on 5th position due to the race being cut short on safety grounds, caused by the poor conditions. Seeley then netted out at 13th for the final race.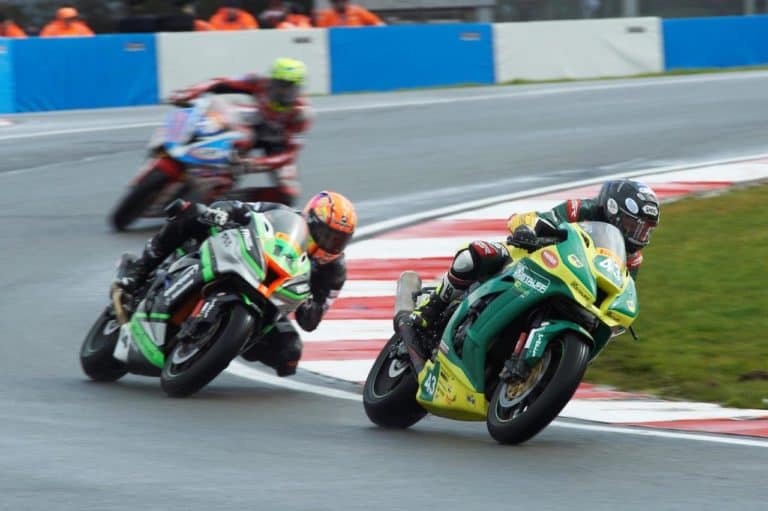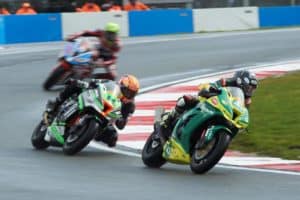 Brent Gladwin, Team WD-40 Manager said of the round, "The condition at Donington were hideous! The Crews worked in the best way they could to secure good safe results. Alastair's experience shone through even after crashing in practice, with 3 strong points finishes and only missing a podium because the race was stopped early".
"Mason in his Superbike debut, had a great first race with the other Superbike Rookies just missing out on the points, sadly the conditions got the better of us in the 2nd race where he was forced to retire. Overall, we made a good showing that we will take the positives to Brands, where we will see our own Moto3 chassis make its debut, which has be designed and built half a mile from WD-40's HQ."
Amy Briggs, WD-40 Brand Development Manager said, "It was a great start for the British Superbikes Series for 2018 and we look forward to Mason and Alistair building on this difficult first race to achieve their potential. The conditions were poor for all, but hopefully the rest of the series will see better weather for the teams."
Next round is 13th-15th April at Brands Hatch.