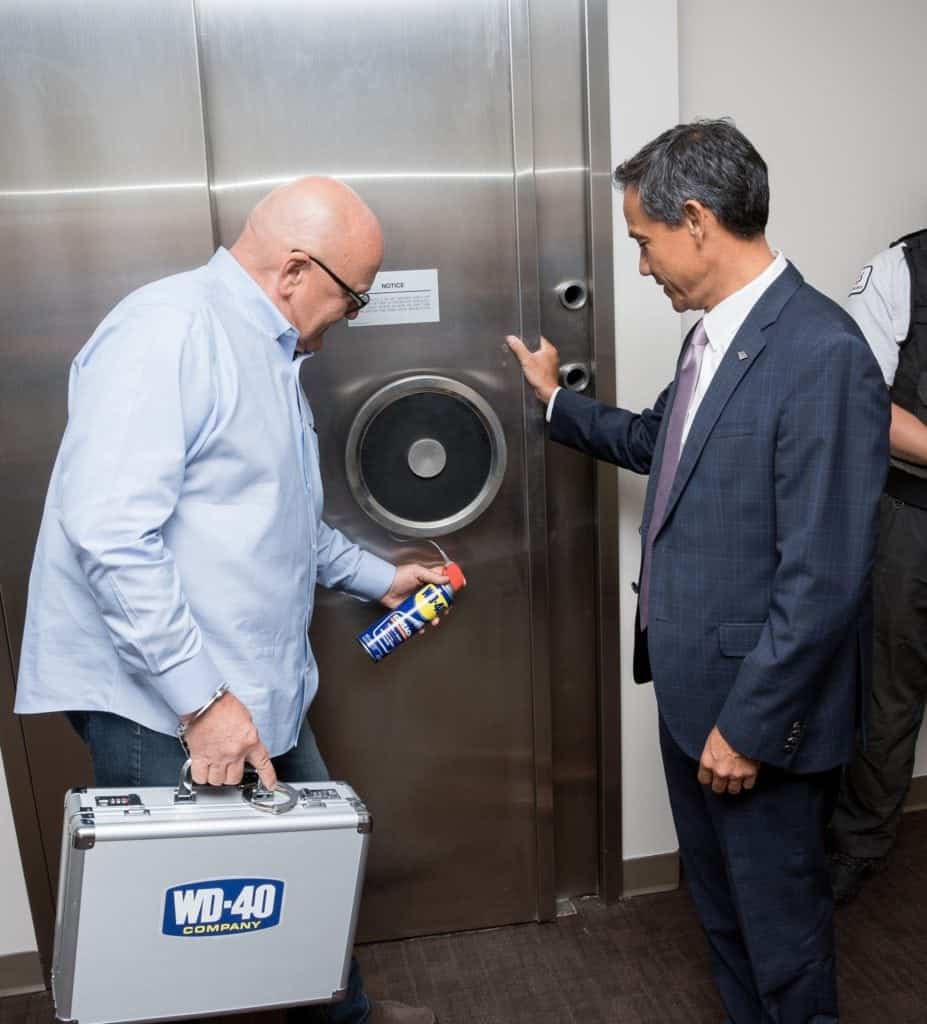 The WD40 secret formula ingredients, are known only to a handful of people across the globe!!
WD-40 Company pulled out all the stops on September 12th, enlisting the help of an armoured vehicle and top-notch security, to move the secret formula to a secure bank vault, with the help of President and CEO, Garry Ridge.
The WD40 secret formula (which hasn't been touched by human hands in more than 15 years since the Company's 50th anniversary) is WD-40's prized possession, filling iconic blue and yellow cans in 176 countries and territories worldwide.
Only a handful of people in the world know what's in the WD40 secret formula! That's why WD-40 Company enlisted the help of Brinks and Bank of America to help protect the top-secret formula, which was moved on Sept 12th to a new secure location in San Diego.
Watch the WD40 secret formula being moved to a secure bank vault!