In 1953, in a small lab in San Diego, California, the fledgling Rocket Chemical Company and its staff of three set out to create a line of rust-prevention solvents and degreasers for use in the aerospace industry.
It took them 40 attempts to get their water displacing formula to work, but on the 40th attempt, they got it right in a big way. WD-40 was born.
WD-40 stands for Water Displacement, 40th formula. That's the name straight out of the lab book used by the chemist who developed the product.
DID YOU KNOW…
The first company to use WD-40 commercially was Convair, an aerospace contractor, to protect the outer skin of the Atlas Missile from rust and corrosion.
 The product worked so well that several employees snuck cans of WD-40 out of the plant in their lunchboxes to use at home. Cheeky!
1958 – WD-40 makes its first appearance on store shelves in San Diego, California.
1960 – WD-40 nearly doubles in size, growing to seven people who sell an average of 45 cases per day from the trunks of their cars to hardware and sporting goods stores throughout the San Diego area.
1961 – The first full truckload order for WD-40 is filled to meet the disaster needs of the victims of Hurricane Carla along the U.S. Gulf coast. It is used to recondition flood and rain damaged vehicles and equipment.
1973 – WD-40 Company goes public and is listed Over-The-Counter. Stock price increases by 61% on the first day of listing.
1983 – Sales reach $50.2 million. Many companies attempt to introduce imitation products, even going so far as to copy the distinctive blue and yellow can with the little red top.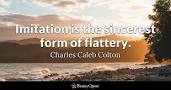 1993 – WD-40 Company celebrates its 40th anniversary by breaking the $100 million sales mark. The company is also listed among the Top Ten Most Profitable companies on the NASDAQ exchange.
2001 – Before Facebook, Twitter or Instagram, there was the WD-40 Fan Club. In 2001, our homegrown online destination is created for WD-40 lovers around the world to share oddball uses they discover for the product.
ARE YOU PART OF OUR SOCIAL MEDIA FAMILY? JOIN US FOR YOUR CHANCE TO WIN AWESOME PRIZES!!
2004 – WD-40 Company acquires 1001®, the leading brand of carpet cleaning products in the United Kingdom. It also expands its 3-IN-ONE Professional line with the introduction of a heavy-duty cleaner degreaser, an engine starter and a high-performance lubricant.
2005 – WD-40 Company introduces the WD-40 Smart Straw®, which features a permanently attached straw. This new Smart Straw Sprays 2 Ways™: as a wide spray with the straw down and a stream with the straw up. The Smart Straw also solves the number one complaint about WD-40 products: losing the little red straw.
2008 – WD-40 Company converts its most popular-sized WD-40 Multi-Use Product cans to the Smart Straw delivery system. The official list of 2,000 uses for WD-40 Multi-Use Product appears for the first time!
DID YOU KNOW…
You can learn all about the uses of WD-40 on our BLOG!
2011 – WD-40 Company introduces WD-40® Specialist®, a line of best-in-class specialty products under the WD-40 brand geared toward trade professionals.
2012 – WD-40 Company founds WD-40 BIKE Company, a brand focused exclusively on cycling-specific maintenance products. The WD-40® BIKE high-performance maintenance product line offers a range of products including wet and dry chain lubricants, a heavy-duty degreaser, a foaming bike wash, and a frame protectant.
2017 – WD-40 launch Specialist® Lawn & Garden, a new line of specifically formulated garden maintenance products to clean, lubricate and protect gardening tools and equipment all year around; ensuring you get the best performance out of your tools and equipment.
2018 – WD-40 Celebrates our 65th Anniversary! Join in with our celebrations over on Facebook, where we will be taking you through our History in more depth and giving away some awesome prizes!