We're proud to announce WD-40 UK is supporting this year's #footballshirtfriday in association with the @BobbyMooreFund
This year's Football Shirt Friday is on November 20
We're going to be building up to that date over the next four weeks.
Find out more here : #footballshirtfriday
Get involved today : Football Shirt Friday NOV20 2020
The history of British football could have been very different were it not for Ossie Ardiles.
Not only was the Argentine one of the first foreign players to star in England's top-flight, he also persuaded compatriot Ricky Villa to join him at Tottenham Hotspur, going on to become a White Hart Lane legend over a decade. The pair were pioneers, paving the way for some of the world's best players to ply their trade on these shores. Yet the former midfielder, who turned 68 in August, never planned to move to England in the first place.
Now Ardiles is an Anglophile. The Córdoba native has kept a house in Hertfordshire for more than 40 years – even while playing in Paris and the US, or managing in Japan, Saudi Arabia and Croatia.
He had always planned to move to Europe to test himself but England – as he reveals while lending his support to the Football Shirt Friday campaign in aid of the Bobby Moore Fund, for Cancer Research UK – was not a destination he had in mind after winning the 1978 FIFA World Cup with Argentina.
"I knew I was coming to Europe – not England," Ardiles says. "I was thinking Spain, Italy, France in that order. England didn't even accept foreign players, so England never crossed my mind. But one day I was in Córdoba after the World Cup and it was pandemonium. We were big national heroes – I never knew I had so many family members! Suddenly, I had a call from the president of my club (Huracán). He said it was someone from England who wanted to talk to me about the possibility of playing in England."
Possibility soon became reality and Keith Burkinshaw, Tottenham's legendary former boss, was keen to seal the deal by signing one of Ardiles' Argentine team-mates.
"I asked what position and he said 'Midfield' – obviously he wasn't very happy with the midfield he had there!" Ardiles jokes. "Ricky (Villa) was a very close friend as well. So I went and talked to Ricky. He said 'No. No, no, no, no!' So I said to his wife, Cristina, 'C'mon, we're going to London, it will be beautiful.' And he said 'No – even worse!' Basically I convinced him."
Spurs fans have a lot to thank Ardiles for. After initial struggles, Villa's crowning moment came in the 1981 FA Cup final replay against Manchester City. It was his unforgettable solo goal which sealed the 3-2 Wembley win and one of the highlights of Ardiles' stay.
"Ahead of the 1980/81 season we signed Steve Archibald and Garth Crooks – they were the missing pieces of the puzzle," Ardiles recalls. "Coming into the 81 FA Cup final, it was great. I immediately realised how important the FA Cup was. if you asked any British player at the time whether they'd rather win the league or FA Cup they'd say the FA Cup because it was Wembley, meeting the Queen, winning a medal. To win it was brilliant."
That victory more than vindicated Tottenham's decision to break the mould and the FA Cup became a central theme in Ardiles' time in North London. The following year, Spurs were in the semi-finals but only one of their Argentine aces was with them. On April 2 – 48 hours before Spurs' semi-final against Leicester City – Argentina invaded the Falkland Islands. Ardiles wasn't present while Villa remained in the UK but didn't take part in the game.
"A lot of people say I left because of the Falklands but it had nothing to do with that," Ardiles states. "When I came to England the manager, César Luis Menotti, helped a lot. He had one condition: 'If we need Ossie or Ricky before the 1982 World Cup, they have to come here a month earlier'. I said 'Of course, of course', never expecting we'd be in the FA Cup final. Ricky stayed but he didn't play for political reasons. It was very difficult for him. Every time politics is involved with football, football suffers.
"It was the worst time of my life by far. It was terrible, the country that I was born in and I loved and the country which had adopted me, fighting each other. Argentinian people and British people died. It was very tough and my mind was gone completely."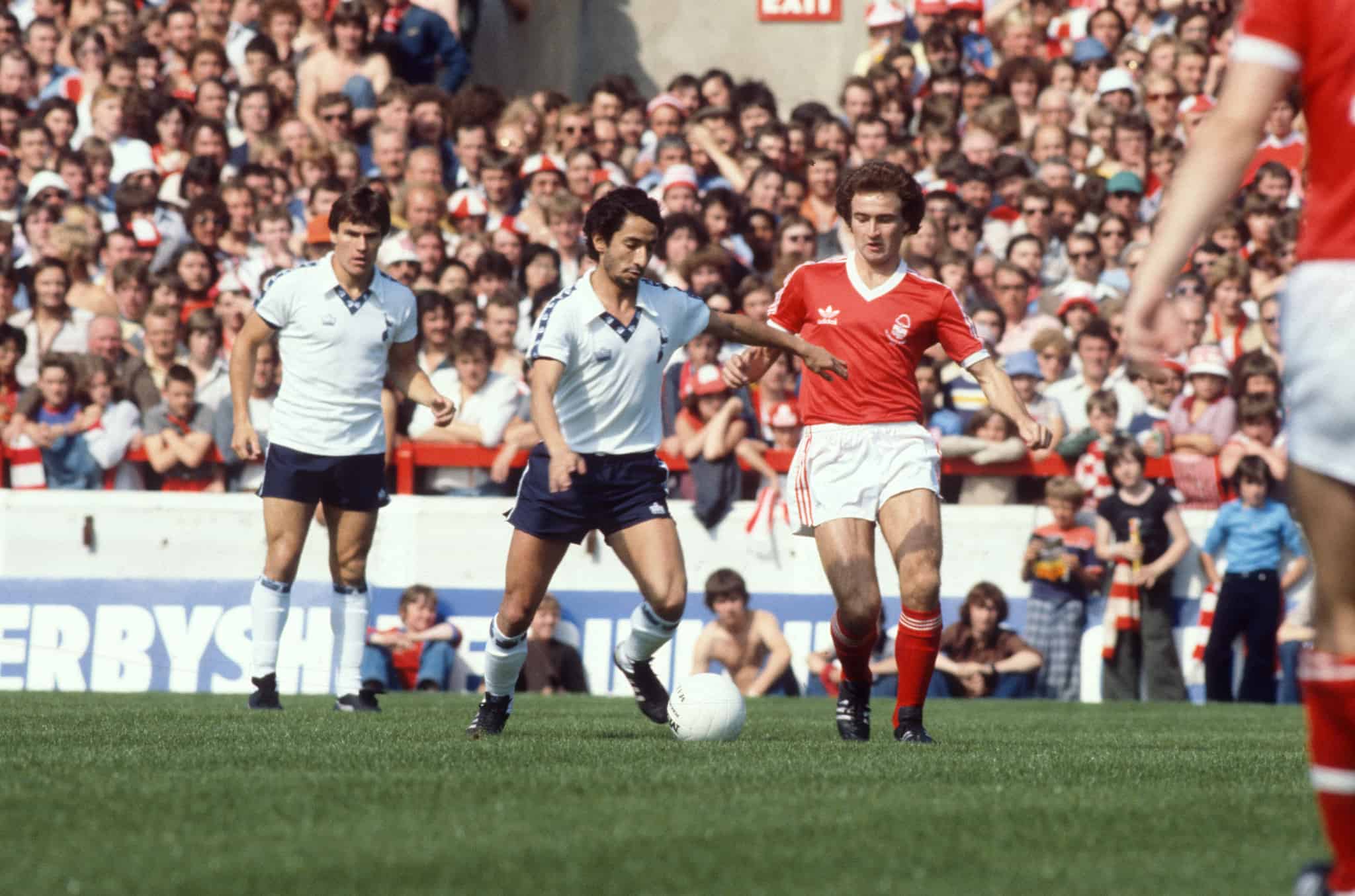 Fearing it would be impossible to resume his career in England, Ardiles moved to Paris Saint-Germain on a year-long loan. It was, by his own admission, a big mistake.
"I told Ricky I wanted to go. He said 'No, go to Argentina, when you're OK, come back.' I came up with a compromise. I went to Paris Saint-Germain for one year but they didn't have any option to buy me. I knew I wasn't doing the right thing because there was someone in Italy who wanted me too and, at the time, Italian football was ahead of France – by far. The challenge in Italy was more interesting. But Paris was Paris, so I made the decision because of that. I played incredibly badly, I never played so badly in my life."
But that was a rarity. Away from the field, Ardiles even turned his hand to acting as part of the cast of the 1981 hit Escape to Victory. Playing Carlos Rey, a POW for the allies team, meant starring alongside 1966 World Cup winner Bobby Moore – or, as he was known in the film, Terry Brady.
"Bobby Moore is very close to my heart," Ardiles explains, when asked why he is involved in this year's Football Shirt Friday. "When I arrived in 1978, Bobby Moore was very helpful. He was a great champion and he was very supportive. He was one of the ex-players I felt most support from. The icing on the cake was doing Escape to Victory. We spent a month together and we had a great time becoming good friends."
It was during the filming Escape to Victory that Ardiles recalls one of his favourite tales about England's iconic former World Cup-winning captain.
"The majority of the players in Escape to Victory were German or English and we took a plane to where we filmed in Budapest from London," Ardiles explains. "We were all dressed smartly but Bobby was dressed scruffily. As we were flying over the airport the pilot said 'Look boys' and there were about 10,000 people waiting below. Bobby went to the toilet, came back out immaculately dressed in a tie and jacket. That was typical Bobby – always immaculate. The plane landed and we came through the airport but it was empty. Bobby asked 'Where are all the people waiting for us?' 'No,' said the pilot. 'They were waiting for Pelé!'