The Arenacross Tour is on a roll. The world's best indoor Motocross racers and Freestyle MX athletes are lining up and itching to be a part of the 2019 Tour, as are WD-40, who will be returning as the 2019 official lubricant partner with our Specialist Motorbike range.
Whilst the stars of the show are undoubtedly the ones doing all the hard work, on the challenging, man-made, multi-tonne soil track, some 40-to-60-foot above the arena floor, and even behind the scenes, there are many building blocks that make Arenacross successful. WD-40 has been solving maintenance problems for over 65 years with our unique multi-use formula, and in recent years we have refined a range of products, WD-40 Specialist Motorbike, which are specially designed and formulated for best in class performance for maintaining motorcycles. The riders and teams will certainly be putting our products to the test when competing in this year's Arenacross Tour, as they push themselves and their machines to the limit in displays of endurance, strength, skill and, frankly heart-stopping airborne stunts.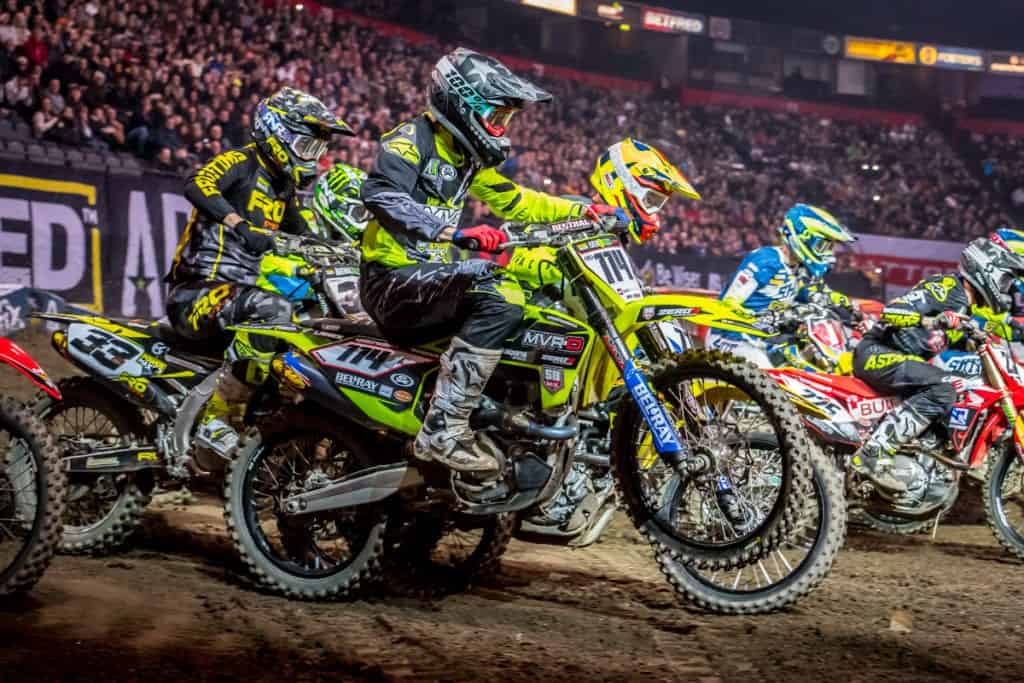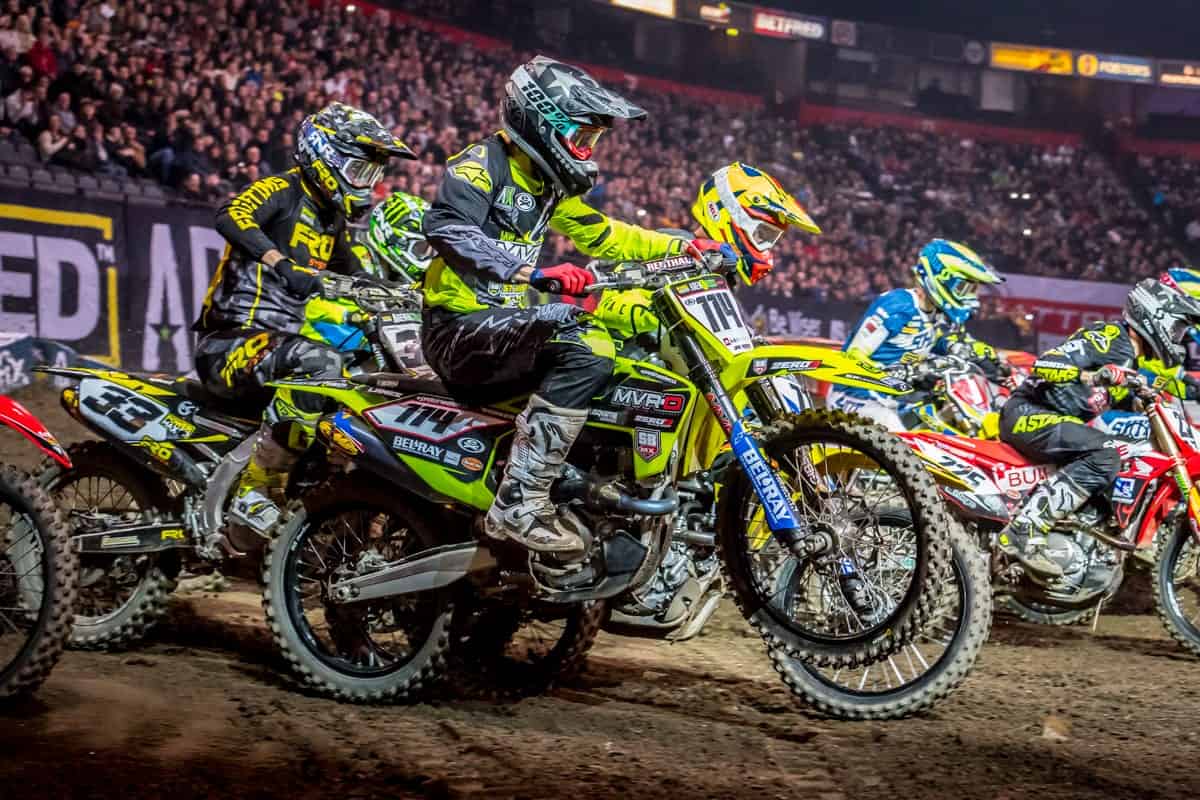 Arenacross is an exhilarating indoor event
Commenting on the exciting partnership, WD-40's Head of Marketing David Whittome said; "This official partnership opportunity allows the WD-40 brand to be an integral part of a series of high adrenaline, action packed, stadium events where audiences come to be entertained and where performance is everything.
"We'll be supporting riders with our WD-40 Specialist Motorbike range, a fantastic line up of products that deliver best in class solutions to optimise performance and minimise those margins of error, which ultimately makes the difference between losing and winning! This is an excellent programme to be part of and we very much look forward to engaging more with enthusiasts over the calendar of events."
ASL's Matt Bates added;
"It's great to see WD-40 returning as a partner to Arenacross next year and I can't thank them enough for showing faith in our series. I'm sure there will be plenty of brand activities going on throughout the live events, but I'm equally pleased to see that WD-40 will be creating some interesting offers to our MCF licence holders too."
You can discover more about the Arenacross Tour & purchase tickets from their website – arenacrossuk.com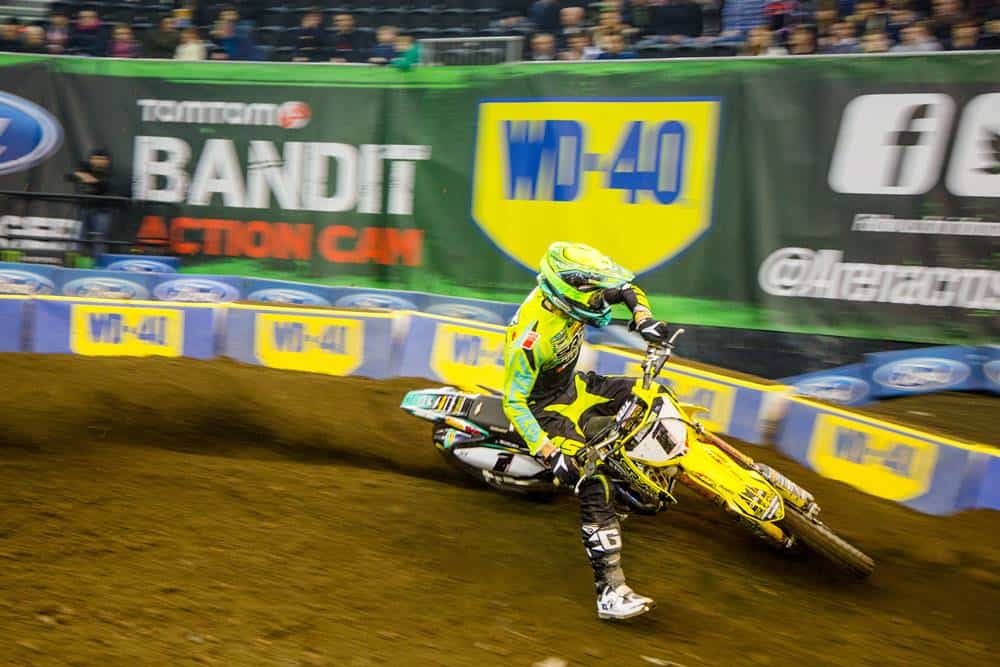 WD-40 are Sponsoring the 2019 Arenacross Tour
Whether you're a budding Arenacross enthusiast, or just love to get out and ride (keeping your bum firmly on the saddle we hope!) then take a look at the WD-40 Specialist Motorbike range to see how our products could help to keep your motorbike maintained, protected and working better for longer.
Motorbike Brake Cleaner – A specialised brake cleaner that dissolves grease, oil and brake fluid from brake discs, callipers, and clutch systems in minutes
Motorbike Chain Cleaner – Quickly and easily cleans grease, oil, dirt and grime from chains
Motorbike Chain Lube – Provides quick-drying and long-lasting lubrication to keep bike chains running
Motorbike Chain Wax – Lubricates and conditions bike chains in wet conditions, with the benefit of added corrosion resistance
Motorbike Silicone Shine – Keeps your machine looking great under the arena lights, providing a professional shine with no need to buff out
Motorbike Wax & Polish – Provides a professional deep glossy shine for paintwork, aluminium, and carbon fibre, perfect for a post-show clean down
Motorbike Total Wash – your valet in a bottle; simply spray on and rinse off to remove all kinds of dirt and residue, even after a night on the Arenacross track!