The two most common tools in any DIYers box are the drill and jig saw – two go-to handy essentials that make it possible to do a considerable number of jobs in and around the house, as well as the garden!
The high frequency of use of these tools (in particular during lockdown as we get to completing the jobs we've been putting off!) is the main cause of a few operating defects caused by various types of dust and shavings of different materials falling between the mechanisms, creating varying degrees of degradation. It is therefore essential to carry out regular maintenance that always keeps them perfectly efficient.
Electric Drill Maintenance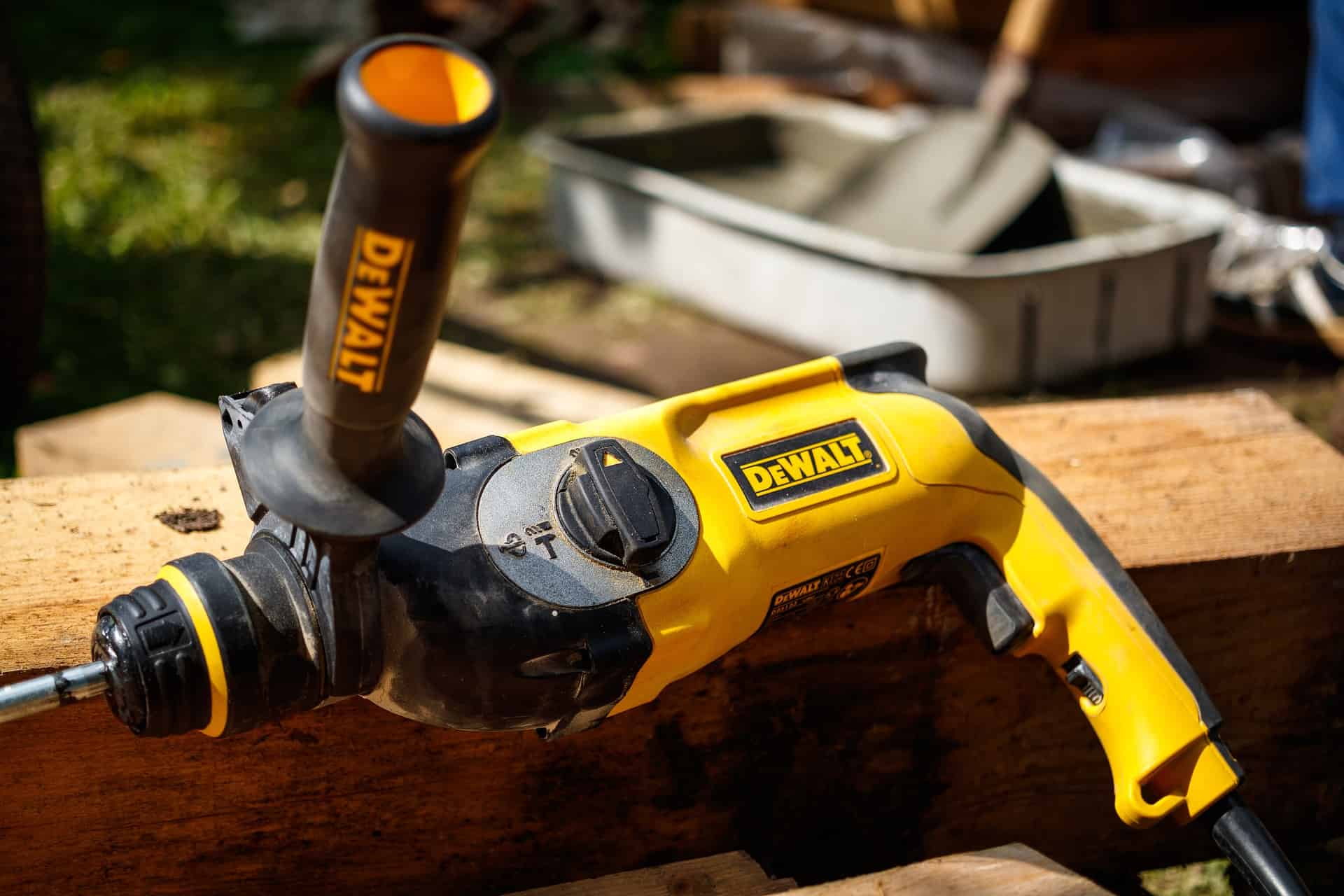 The component that is most at risk and important to keep clean is the spindle because it gets dirty very easily – especially when drilling bricks, stone and concrete.
The sliding clamps inside the spindle, which allow it to tighten the bit shank and other accessories, must be totally freed from machining residue. First things first, use a vacuum and brush to remove the bigger pieces. Then lubricate with a necessary amount of WD-40 Multi-Use inside the spindle while holding it with the tip upwards.
Use your hands to tighten and loosen the spindle itself by moving the clamps, then turn it over to help the dirt fall outwards. A second application cleans the internal mechanism well and makes it more functional. Tip: Always make sure you check the power cord, especially in the end section towards the drill to make sure that there isn't any dangerous breakage or incisions in the cable. If you find anything, have the tool repaired.
If the switch button resists pressure, spray a small amount of WD-40 into the surrounding space to eliminate any material that has infiltrated and reduces its movement. Vacuum one last time, then pass a microfibre cloth moistened with WD-40 Multi-Use over the whole tool to finish the job.
How to Clean A Jig Saw
Jig saws suffer from the same problems as drills, but the critical area in this tool is the blade attachment. In most cases, the attachment consists of a clamp located at the outer end of the spindle that performs the up-down strokes.
Loosen the screws and remove the blade, then clean it with a brush and vacuum before spraying WD-40. If possible, remove the screws and clean the thread and seat with the same product. If present, clean the air blowing tube to keep the cutting area clear. Also clean any laser projector that makes a visible line during work. Then perform the same maintenance as indicated above for drills.
For more useful tool maintenance tips check out more of our helpful blogs. WD-40 has so many handy uses like removing rust from metal and improving metal tools with cutting oil. For lots more WD-40 uses explore our blog full of tips and how-to guides!